Special Report
A Field Guide to Bats
These winged mammals inspire fear, wonder, and even movies. How does their sonar work? And can we save species that are going extinct?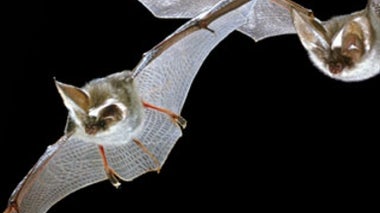 The Sciences
At last, fossil and genetic findings elucidate the evolution of bats--and settle a long-standing debate over the origins of flight and echolocation
December 1, 2008 — Nancy B. Simmons
The Sciences
Which bat would be voted "most likely to eat insects" in their high school yearbook?
Health
First a U.S. girl--and now two South American kids survive onset of the deadly virus
November 21, 2008 — Barbara Juncosa