Special Report
Scratch 'n Sniff: A Guide to Cats and Dogs
How did house cats evolve? Can dogs talk? Why do cats purr? Find out, in our definitive report on the science of our best friends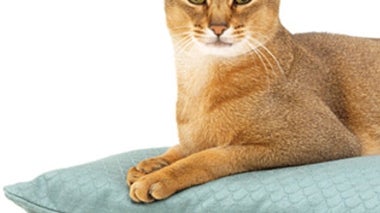 Environment
Genetic and archaeological findings hint that wildcats became house cats earlier--and in a different place--than previously thought
June 1, 2009 — Carlos A. Driscoll, Juliet Clutton-Brock, Andrew C. Kitchener and Stephen J. O'Brien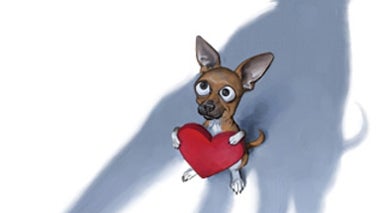 The Sciences
A humorous take on using dog breeds to prove evolution
June 1, 2009 — Steve Mirsky
The Sciences
A growing number of veterinarians are prescribing supplements of friendly bacteria for dogs, but is there enough scientific evidence to justify it?
June 10, 2009 — Coco Ballantyne
Are human speech-like vocalizations made by some mammals equivalent to conversation--or just a rough estimation of it?
Scientists have confirmed what pet owners have always suspected: our pooches may pout when they sense another pup is getting favorable treatment.

Researchers at the University of Vienna in Austria report today in the Proceedings of the National Academy of Sciences USA that dogs may be like our human best buds: they get jealous if they feel we're treating another dog better...
Vacuuming not only sucks up cat fleas, it kills them in the process. Karen Hopkin reports
Scientific American magazine Editor in Chief John Rennie talks about the contents of the June issue, including articles on the evolution of cats and the physiology of sled dogs. Plus, we'll test your knowledge of some recent science in the news...
Some tips (and warnings) for considering switching your cat to a vegetarian diet
The Obamas talked about rescuing a dog from a shelter. They ended up getting pup Bo as a gift from friend Sen. Edward Kennedy, D-Mass., but it turns out the First Family has become part of a 70-year journey to save an entire breed by bringing home a Portuguese water dog to become the nation's First Dog...
Until now, cancer treatments prescribed by veterinarians were human-friendly formulas that hadn't yet been tested for canine companions. But the U.S.
Implant credited with long-lost pet's triumphant return
There is a reason cats prefer meaty wet food to dry kibble, and disdain sugar entirely
Is there really such a thing as a dog that won't cause allergies?