Special Report
The Chernobyl Nuclear Accident 25 Years Later
On April 26, 1986, the world's worst nuclear disaster took place. How has the area recovered, and what lessons does it hold?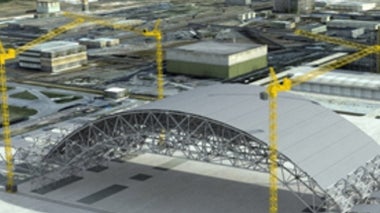 Sustainability
To safely enclose and robotically dismantle the 25-year-old makeshift confinement sarcophagus at Chernobyl, contractors are now erecting a massive steel structure weighing more than 29,000 metric tons
March 17, 2011 — Charles Q. Choi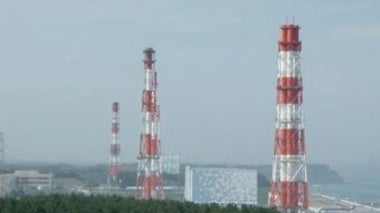 Sustainability
Nuclear reactors at the Fukushima Daiichi station in Japan are critically endangered but have not reached full meltdown status. Our nuclear primer explains what that means and how the situation compares with past nuclear accidents
March 15, 2011 — John Matson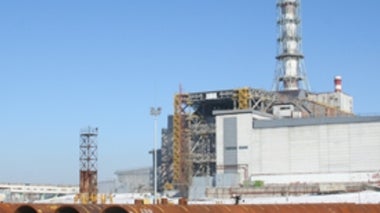 Health
On the eve of the 25th anniversary of the nuclear disaster at the Chernobyl power plant in Ukraine, Scientific American frequent contributor Charles Q. Choi traveled to the site and snapped these haunting images
March 18, 2011 — Charles Q. Choi
Radioactive fallout seems like the obvious culprit behind the negative medical consequences that arose after the explosion at Chernobyl, but it's hard to measure even the dosage those contaminated received, let alone link it to medical problems
As worries grow over radiation leaks at Fukushima, is it possible to gauge the immediate and lasting health effects of radiation exposure? Here's the science behind radiation sickness and other threats facing Japan
Twenty years after the Chernobyl meltdown in Ukraine, radiation is still hammering the region's insect, spider, and bird populations.

At least that's what Reuters and the BBC reported last week based on a paper published in the journal Biology Letters by ecologists Timothy Mousseau of the University of South Carolina and Anders Møller of the University of Paris-Sud.
Drugmakers are claiming to be running out of the thyroid cancer preventative, but depending on age and other circumstances, its usefulness is limited
Nuclear power--like most forms of electricity generation--carries inherent risks. Is it worth the minor chance of a major catastrophe?
One month to the day after the devastating twin blows of a magnitude 9.0 earthquake and subsequent 15-meter tall tsunami, Japanese officials have reclassified the accident at the Fukushima Daiichi nuclear power plant at the highest possible level.
Next month marks Chernobyl's 25th anniversary, and the site is now accepting tourists. Christie Nicholson reports
In this episode, science writer Karen de Seve shares her adventures in the Bering Sea; journalist Dr. John Miller talks about a radiation health conference; and taxonomist and paleontologist Scott Thomson discusses the late Harriet the tortoise. Plus we'll test your knowledge about some recent science in the news. Organizations and websites mentioned on this podcast include the Liberty Science Center, www.lsc.org; Karen de Seve's blog, http://beringsea.blogspot.com; the American Statistical Association, www.amstat.org; Wikipedia, http://en.wikipedia.org/wiki/Harriet; and the Scientific American Digital Archive, www.sciamdigital.com.
Scientific American's David Biello judges Fukushima to have reached Chernobyl proportions. Steve Mirsky reports
It is frightening to watch what's going on with Japan's nuclear plant at Fukushima. It is also worrying to watch the fear racing around the world as a result of those events, fear that in some cases is far in excess of what's going on, or even the worst case scenarios of what might happen.
The situation at the Fukushima Daiichi nuclear power plant changes daily. This list provides a compilation of our most essential coverage of the reactor and the radiation threat. Last updated April 12, 2011