Special Report
The Pi Day of the Century
The first five digits of pi, 3.1415, is being celebrated on March 14, 2015, with a day for math fun, circular logic and, of course, pie eating
The Sciences
Send us pix of your pies, pizzas and parties in honor of math (and circular baked goods)
March 12, 2015 — Clara Moskowitz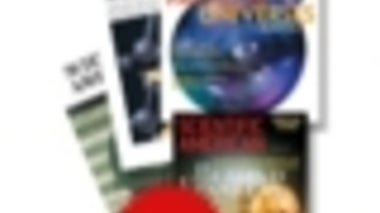 To commemorate this special and significant year for Pi Day enthusiasts we've compiled 3 of our best-selling Pi topic issues from our archive. Plus a FREE Bonus Issue in honor of Einstein's Birthday!...
The Sciences
Pi may be a universal constant, but only two countries can natively celebrate Pi Day: the U.S. and Belize. That's because they are the only ones (if Wikipedia is correct) to shorthand their date format so that it can match the first few digits of pi (3.1415), or March 14, 2015...
March 12, 2015 — Philip Yam
Transcend decimals as you celebrate this transcendental number
A growing movement argues that killing pi would make mathematics simpler, easier and even more beautiful
Tired of the circle constant? The prime counting function π(x) is an alternative way to celebrate everyone's favorite Greek letter that sounds like a dessert.
I am traveling for most of July. I hope you enjoy this post from the past, which originally appeared on the Observations blog on July 21, 2012. A variety of pies celebrating the number pi...
Steven Bogart, a mathematics instructor at Georgia Perimeter College, answers
A fun little ditty set to the tune of the famous 'What does the fox say?'…I only wish my high school math teacher was this cool… See the original post in Jennifer Ouellette's 'Physics Week in Review' over at Cocktail Party Physics...
Yesterday was Pi Day (3.14, approximately), and appropriately enough comes this analysis of the irrational number by Vi Hart, a recreational "mathemusician" at Khan Academy.