Special Report
A Guide to Volcanoes
From Pompeii to Mount Pinatubo, volcanoes might have shaped Earth's surface, but also killed thousands. What makes magma burst from the ground as lava? Can scientists predict dangerous eruptions?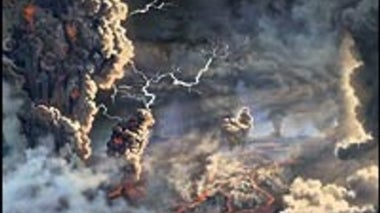 The Sciences
MIcroscopic crystals of volcanic ash are revealing surprising clues about the world's most devastating eruptions
June 1, 2006 — Ilya N. Bindeman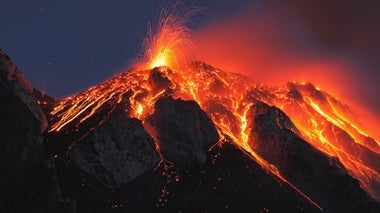 Natural Disasters
A slide show of eruptions and their impacts around the world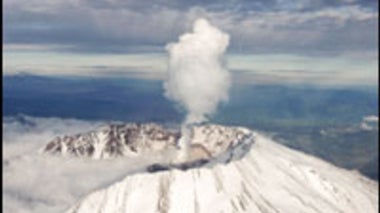 Sustainability
Mount St. Helens may be patching in its 1980 crater
August 1, 2005 — Krista West
Quantum-cascade laser may detect impending eruptions
Volcanoes swell and collapse back down in what seem like great, heaving sighs. These movements may help scientists better predict eruptions
Volcanologists cannot yet predict a volcanic eruption
It's been nearly 25 years since Mauna Loa, Hawaii's most dangerous volcano, last erupted—but researchers warn that another eruption may be on the horizon.
When Mount Pinatubo erupted in 1991 it left a trail of evidence in the skies that is helping scientists decipher the workings of the global climate
Quentin Williams, associate professor of earth sciences at the University of California at Santa Cruz offers this explanation
Some GOPers mock funding of volcano observation programs, but an expert says volcanoes are potentially deadly and should be watched, lest they blow their tops
An undersea volcano in the South Pacific is spewing stunning columns of smoke, steam and ash thousands of feet into the air. The eruption began Monday after a series of earthquakes near Tonga, a 170-island archipelago between Australia and Tahiti, residents told the Associated Press...