Much of the eastern U.S. has seen unsettlingly hazy skies this week as smoke from the more than 400 wildfires currently blazing across Canada has blown south.
Wednesday was by far the worst day for wildfire smoke in the contiguous U.S. since 2006, according to researchers at Stanford University's Environmental Change and Human Outcomes Lab, and Tuesday claimed the number four slot. Scientists are still waiting to see how Thursday compares.
Although wildfire smoke is a common hazard in the western U.S., it's rare on the East Coast. Millions of people in newly affected region scrambled to understand the official Air Quality Index, which quantifies just how dangerous the air is, and to protect themselves from the acrid smoke particles.
To visualize the spread of smoke, consider this map, which shows data from Wednesday. One particularly concentrated plume of smoke arcs southward from fires burning in and around Quebec, covers the Great Lakes and then sweeps over New York City and out above the Atlantic Ocean.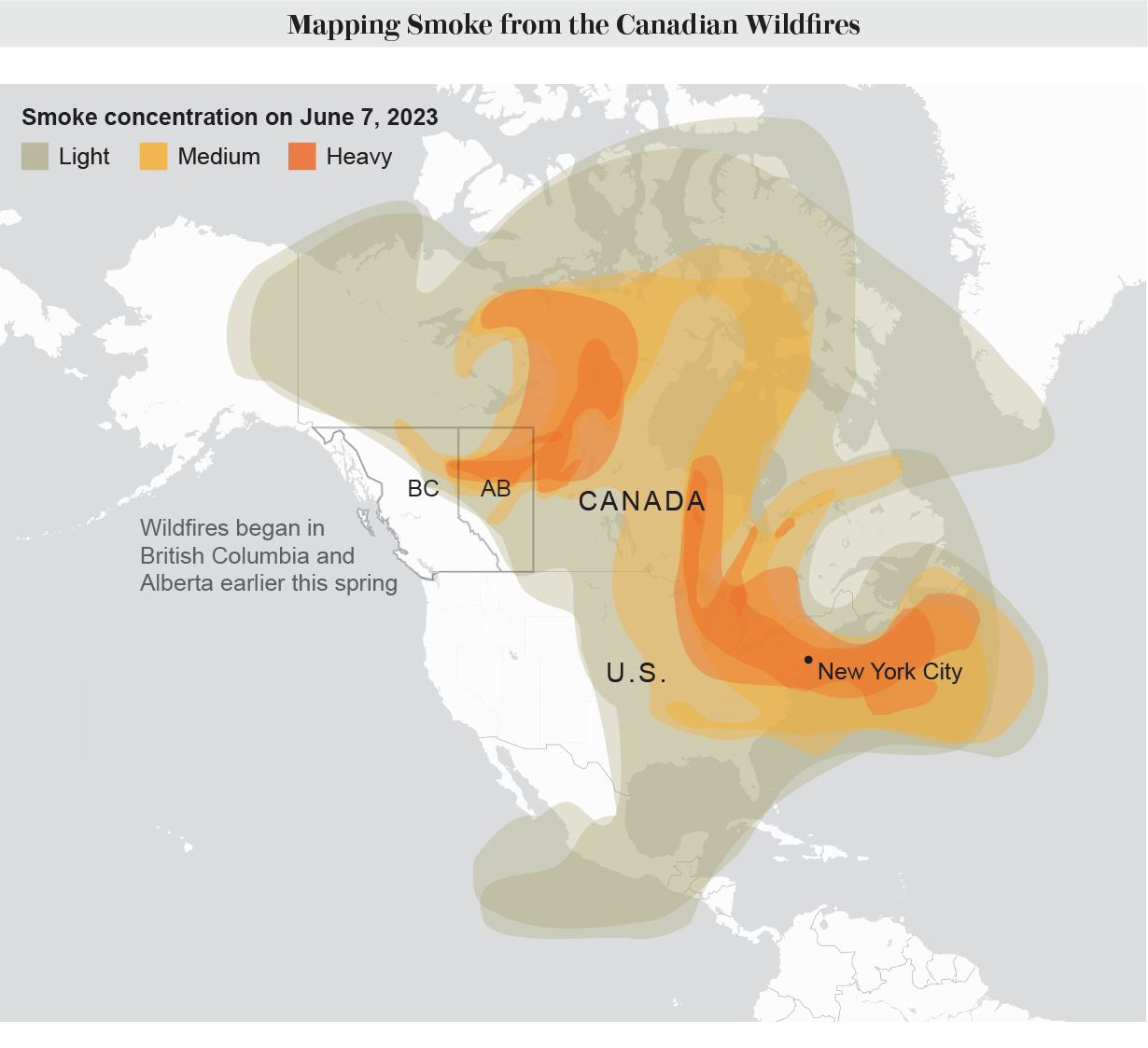 But while the worst conditions are in the eastern U.S., lower concentrations of smoke coat much of the nation, as well as nearly all of Canada and a portion of Central America. Even states as far from the fires as Tennessee saw serious amounts of smoke in the atmosphere.
The map is based on smoke detected in photographs taken by the satellites GOES-East and GOES-West, which are both operated by the National Oceanic and Atmospheric Administration.