More than a century ago, a need for a community hospital spawned what is now New York-Presbyterian Lawrence Hospital. In 1909 in the Village of Bronxville, NY — about 15 miles north of midtown Manhattan — real-estate and pharmaceutical-business entrepreneur William Van Duzer Lawrence's son needed a long ride to a hospital to be treated for appendicitis. After that, Lawrence bought land and donated funds to build the local hospital, which is now a 288-bed facility with a community cancer center. This hospital is also part of the Centers of Excellence Program from the GO2 Foundation for Lung Cancer. The program strives to make high-quality lung cancer care accessible to patients, regardless of geographic location, by bringing a standard of care to community hospitals comparable to that provided by large medical and academic centers.
The Centers of Excellence Program won the 2019 inaugural Cancer Community (C2) Catalyst for Care Award — one of four awards created as part of the YOUR Cancer program. Launched in 2018 by AstraZeneca, YOUR Cancer is a broader initiative aiming to convene the oncology community to magnify and accelerate work happening across the cancer ecosystem to eliminate cancer as a cause of death.
Teamwork matters in all healthcare, but it really impacts cancer treatments. "Advancing cancer care requires more than just science. It's a collective effort driven by passionate individuals and organizations dedicated to making a difference for those living with and affected by cancer," says Olivier Nataf, head of US Oncology at AstraZeneca. "There is tremendous work being done across the cancer community today, and we have a responsibility to amplify efforts from those making change in cancer care and finding ways to bring groups together."
The science of community
Much of the crucial support for patients and their families takes place at the grassroots level. "The majority of patients are interested in care in the community setting," says Rose Gerber, director of patient advocacy and education at the Community Oncology Alliance and a cancer survivor for more than a dozen years. "Since 2008, though, over 400 community cancer centers have closed and over 600 practices have been acquired by hospitals. This creates a negative situation resulting in difficulty for patients to access local care." Like any other small business, it can be tough to stay solvent. As we learn more about the value and quality of care in the community setting, keeping these community cancer centers open is even more appealing — and hopefully enduring.
Though the notion that collaboration can improve cancer care makes sense, data to support superior outcomes, particularly with regard to lung cancer, have been limited. Recently, however, Thomas Bilfinger, a thoracic surgeon at Stony Brook University's Renaissance School of Medicine, and Barbara Nemesure, director of the Stony Brook Cancer Center's Lung Cancer Program recently reported findings from a 15 year study indicating that multidisciplinary cancer-care teams increased the number of lung-cancer patients surviving five years by one-third. Even after 10 years, the number of survivors who received care from a multidisciplinary team surpassed those who received traditional care1.
For these patients, a multidisciplinary team could include a pathologist, pulmonologist, cardiothoracic surgeon, medical and radiation oncologists, radiologist, nurse practitioner and patient navigator. Team members meet to review patient data and make decisions as a group. In the traditional-care approach, a patient first saw one expert followed by another and then another.
In the multidisciplinary approach, says Nemesure, "The nurse practitioner and patient navigator are the heart and soul of the team." These care team members are the patient lifelines. When asked why the multidisciplinary approach makes such a difference, Nemesure says, "Having this brain trust of experts working together in a cohesive manner helps in the development of an optimal treatment plan and reduces the delay in care." In the traditional approach, it can take months just to get to a diagnosis—valuable time passing as a patient works through the experts.
Though Bilfinger and Nemesure's work draws some compelling conclusions, it is just one study. Some other results, though, also support the value of multidisciplinary teams treating cancer. For instance, a 2017 report by a team of scientists in The Netherlands examined studies of gastrointestinal cancer and found that team-based care often improved the accuracy of diagnoses and usually resulted in different treatment plans2.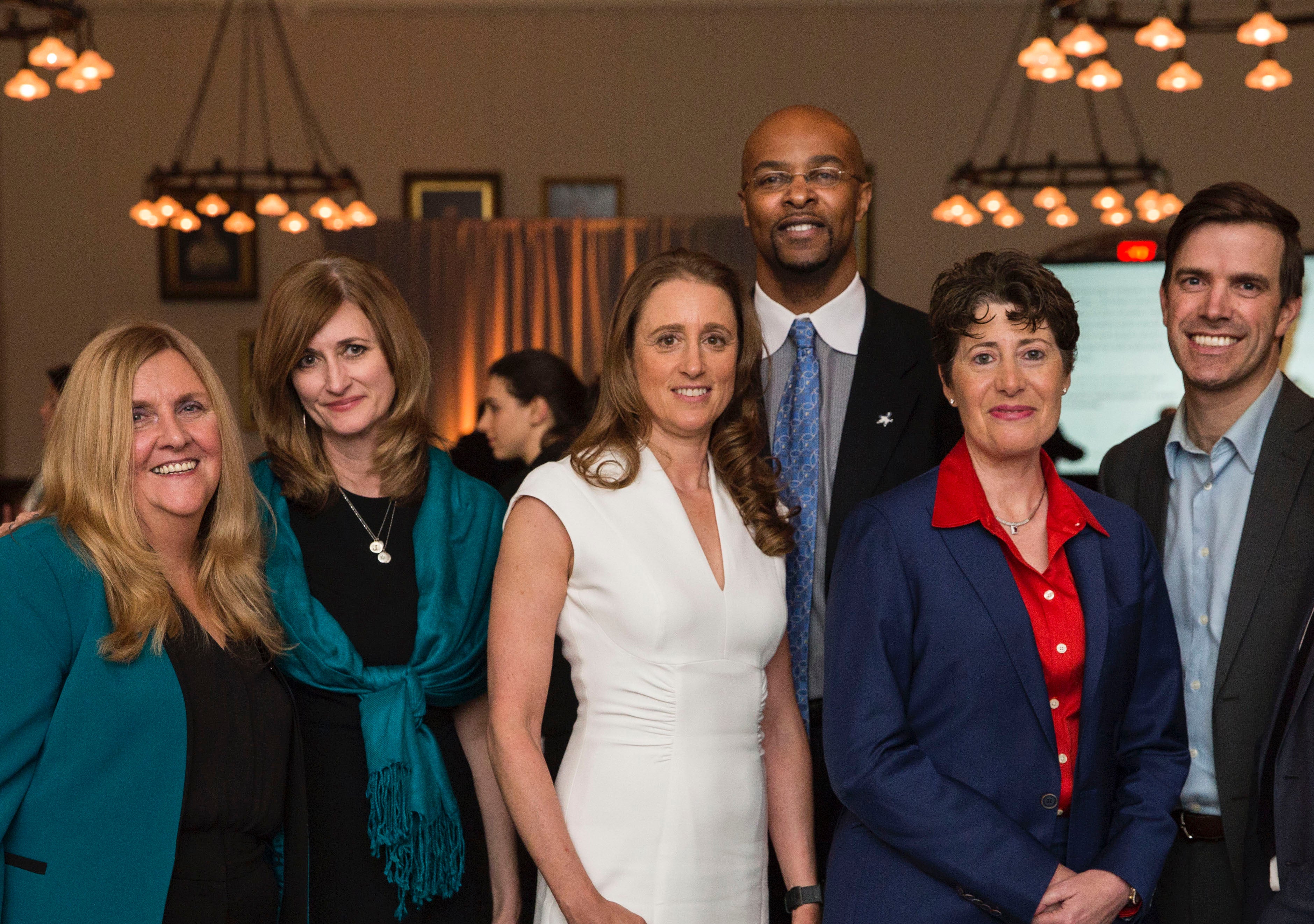 The therapy of community
Teams of scientists — public and private — continue to study the impact of cooperation among cancer caregivers. In 2014, the US National Cancer Institute (NCI) Community Oncology Research Program (NCORP) started a collection of studies, including looking at cancer care in community settings.
Scientists working within NCORP hope to learn how to improve patient outcomes by intervening on the patient, clinician and organization levels. The organizations take many forms – from large systems offering insurance to multi-specialty networks to small medical oncology practices. "It's still early days for cancer care delivery research at NCORP," says Ann Geiger — scientific director, cancer care delivery research, NCI — but NCI scientists are working with over 4,000 clinicians to see what team tactics work the best.
Teams also make a difference at Centers of Excellence Programs from the GO2 Foundation for Lung Cancer, like the one at the New York-Presbyterian Lawrence Hospital. "For a patient who wants that convenience of being treated closer to their home and not have to go into the city or to a larger academic center, they get excellent care where we are," says Stephanie Smith-Marrone, medical director at the New York-Presbyterian Lawrence Hospital. In fact, cancer patients in community hospitals with a Centers of Excellence Program might even get better care than at larger institutions— often arising from these multidisciplinary teams of healthcare experts.
Although New York-Presbyterian Lawrence Hospital serves patients from a range of socioeconomic backgrounds, they all get top-class, personalized care. Smith-Marrone points out that patients "come into our clinic, and they develop relationships — not only with me, but with the nurses that they're seeing every day." She adds that those relationships — between patients and clinicians, nurses and other healthcare experts — "are really an important part of healing, I think — to have that smaller community."
Bringing the oncology ecosystem together to collectively fight cancer will only magnify its impact to ultimately eliminate cancer as a cause of death. Programs like YOUR Cancer — and the work being done across the oncology community — will continue to find ways to make this a reality, with the second annual C2 Awards already underway. Calls to submissions opened on October 1, 2019, with the Awards looking to once again spotlight the unsung heroes of cancer care. Submit your nominations here: https://yourcancer.org/c2-nominations.
1. Bilfinger TV, Albano D, Perwaiz M, Keresztes R, Nemesure B. Survival Outcomes Among Lung Cancer Patients Treated Using a Multidisciplinary Team Approach. Clin Lung Cancer. 2018;19(4):346-351. doi:10.1016/j.cllc.2018.01.006
2. Basta YL, Bolle S, Fockens P, Tytgat KMAJ. The Value of Multidisciplinary Team Meetings for Patients with Gastrointestinal Malignancies: A Systematic Review. Ann Surg Oncol. 2017;24(9):2669-2678. doi:10.1245/s10434-017-5833-3