Zoe Glenn is a 13-year-old girl from Fort Collins, Colorado, who was born without a left arm. She wears a prosthetic, which allows her to do things like carry her lunch tray and indulge her passion for woodworking. But Glenn has had a hard time tolerating her prosthetics. "Throughout elementary school, her prosthetic, which she calls Lefty, would get too hot, too heavy, too uncomfortable," says her mother Kristin Glenn. "So she'd take it off and leave it wherever she was—in art class, at lunch, in the sandbox at recess."
In September 2017, the Glenn family found a YouTube video featuring a 3D-printed robotic prosthetic made by Unlimited Tomorrow, a start-up company based in Rhinebeck, New York. They emailed the company's founder, Easton LaChappelle, who was looking for volunteers. Barely a week later, they were working with him as he developed customized prosthetics for Glenn and hundreds of other children.
LaChappelle used a 3D scanner to capture images and measurements of the socket of Glenn's missing limb, as well as dimensions of her functional arm, down to fingertip width. With biometric sensors, he collected muscle data, then used machine learning and artificial intelligence to decode what her brain was trying to tell the missing arm's muscles. He created the new arm using a 3D printer, driven by software from French technology firm Dassault Systèmes. The result is a high-tech, natural-looking prosthetic arm that matches Glenn's skin even down to its freckles. The arm and hand move according to electronic signals based on her muscle movements. Astonishingly, the arm was designed and printed in seconds.
Modeling software and 3D printing are opening huge vistas in personalization. Products that were impossible to make using traditional manufacturing, such as tissues and organs, customized prosthetics, and tailored medical devices, can now be tested, validated and created with speed and precision. Scientists will have unprecedented opportunities to address societal challenges. Models of body tissue and organs, for example, will provide insights into the prevention and treatment of diseases. "We have reached the point where we can scan the body and very quickly end up with an understanding, on a personal basis, of what that tissue is like," says Bruce Engelmann, vice president and chief technology officer, SIMULIA, Dassault Systèmes. "There is also enough fidelity in the model that we can personalize it and turn it around in a reasonable time, whether that's a day or an hour. The promise of this is just unbelievable."
The virtual knife edge
Surgeons are also getting more personal. Belgium-based company Digital Orthopaedics is using 3D modeling from Dassault Systèmes to simulate foot and ankle surgeries ahead of the actual procedures. Bruno Ferré, co-founder and medical director of Digital Orthopaedics, says doctors use the company's digital simulations to determine the best treatment options, saving time and reducing the risk of errors or complications.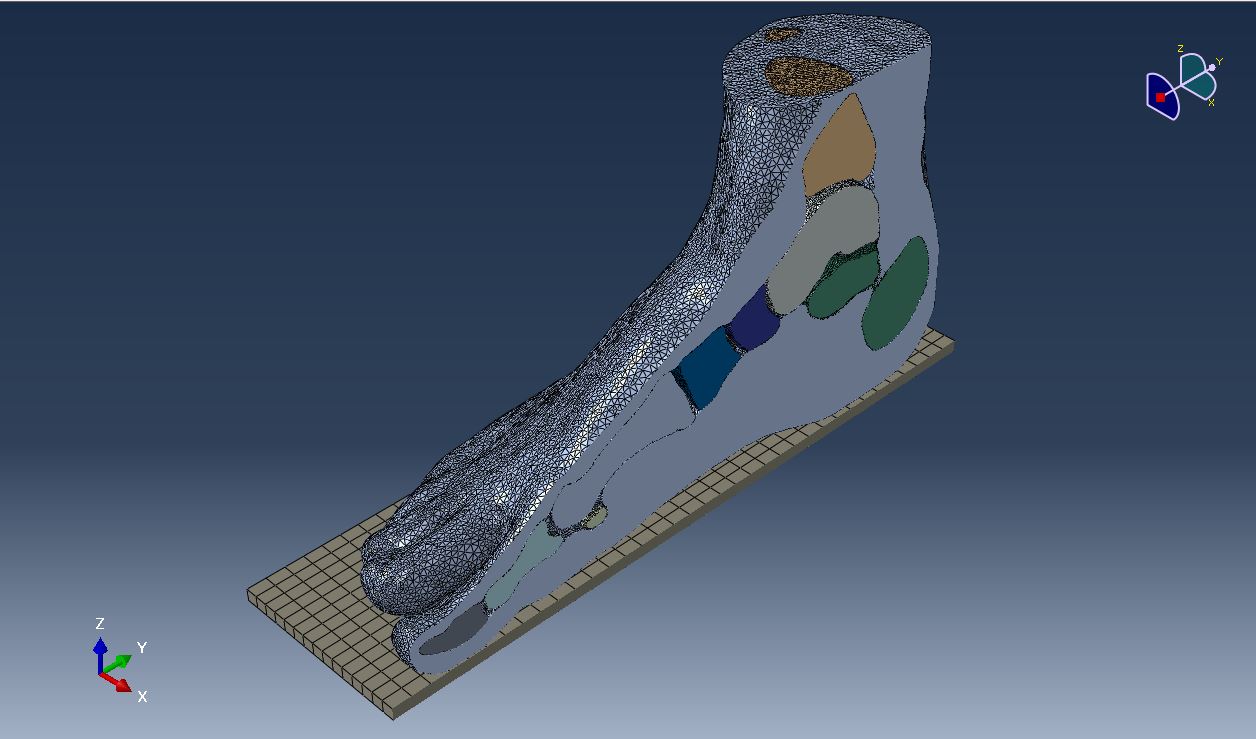 "Today, it is possible to predict the results of an experimental crash test," says Ferré. "It must be possible to predict surgical failures as well." The company uses Dassault Systèmes' 3DEXPERIENCE platform for modeling as a clinical decision support system to help analyze clinical symptoms, musculoskeletal pathologies and other personal parameters, and predict patient response. The technology can also simulate the effectiveness of implants and prosthetic ankles.
Ferré and his colleagues are concentrating on feet, but he is confident that the modeling platform can be used to support the treatment of many other areas, such as the spine, shoulders and knees. "This concept could be a huge driver for the future of personalized surgical procedures," he says.
At the moment these virtual models are at the cutting edge of technology, but if they prove their worth they might soon become commonplace. "There could be a 3DEXPERIENCE station at your doctor's office," says Reza Sadeghi, chief strategic officer, BIOVIA, Dassault Systèmes. "The doctor could scan a particular organ, run algorithms and come up with a model where they can try multiple drugs to evaluate interactions and side effects."
That might be many years away, but even now, 3D printing and modeling are changing lives. With her new prosthetic arm, Glenn can now grasp an egg without cracking it, give a firm handshake and get matching painted fingernails. One of her favorite perks: using her left-handed guitar, she can hold a pick with her prosthetic hand and strum the strings while she uses her right hand to form the chords. She is excited to see what else she can do. "My past prosthetics helped me do things that people with two hands can do," she says, "but this one makes me believe that I can do things that even they can't do."
To learn more about virtual environments and how they are impacting science, medicine and manufacturing, read what happened when Scientific American Custom Media attended Science in the Age of Experience in June 2018.