At first glance, Sean Stratman's Dancing Crow Farm in Washington's Snoqualmie Valley looks like any other farm. Tall sunflowers sway next to fields of potatoes, carrots and tomatoes. But a closer look reveals signs of an agricultural revolution. Small sensors in the soil track soil moisture, temperature and pH. Above-ground sensors track water loss from plants and soil, solar radiation and other metrics.
Using the camera on his smartphone, Stratman reads the data from the devices and beams it to his computer via TV snow—the unused part of the television broadcast spectrum. No internet connection is needed, making the method more accessible and affordable for rural farmers around the world.
These data—part of Microsoft's FarmBeats agricultural technology research initiative—will help Stratman better plan next year's crops: what to plant, when and where. As summers grow hotter and rainfall becomes more intense in the valley, this information is ever more crucial to ensure that farms—and the food they produce—survive the vagaries of a changing climate.
The effects of climate change are hitting harder than ever before: More frequent and severe droughts, heat waves, floods and wildfires are killing people, livestock and crops and destroying homes and communities. The window to head off the worst impacts is closing, climate experts warn, and we need to accelerate and scale up solutions that promote climate resilience.
"You've been hearing people for decades talking about climate change," says Justin Sanchez, a technical fellow at Battelle Memorial Institute, who is lead organizer for Battelle's Innovations in Climate Resilience Conference in Columbus, Ohio, next March. "But now it's personal. The extreme weather events and temperatures and infectious diseases are impacting the things that drive our ability to live the lives we want."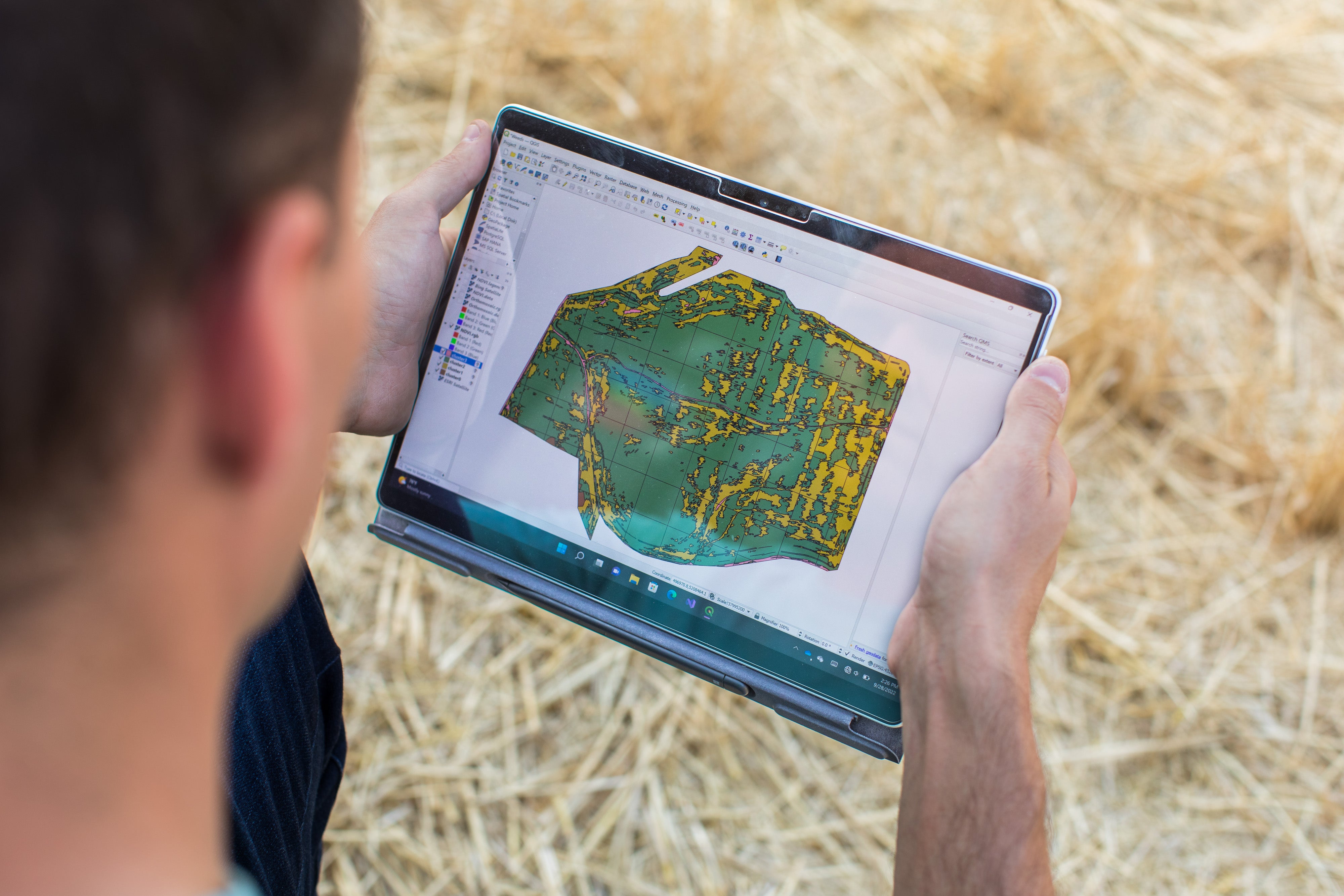 Avoiding unintended consequences
To cultivate climate resilience, fixing one aspect of the problem without looking at the whole system won't work, Sanchez says. It's like a balloon, Sanchez says. "Squeeze on one part, and something else changes."
For example, replacing water-intensive crops with drought-resistant ones may help guard against dry times, but it won't help reduce flooding. But taking both threats into account and planting the right mix of crops will.
A public-private coalition Battelle co-leads offers a good example of a systems approach. The 40-member coalition is weighing factors that must all work for carbon capture and storage to succeed commercially, including its technical potential, economic viability and public acceptability. The coalition, now called the Midwest Regional Carbon Initiative, recently developed a system to safely capture 1.6 million metric tons of carbon dioxide from natural gas processing plants and store it in deep geologic formations—the equivalent of removing 350,000 cars from the road.
To implement real-world, system-focused solutions, it's necessary to connect different organizations from the most relevant branches of science and technology, then bring them together, Sanchez says. "We can innovate on the science and technology and then apply it in a way that helps glue together those advances to make a meaningful impact."
Economics points the way
Economics is another area where an integrated approach is urgently needed, says Amanda Staudt of the National Academies of Science, Mathematics and Engineering (NAS), who directs the organization's boards on atmospheric sciences and on climate and polar research.
"We're increasingly realizing that climate is going to have significant impacts on economic growth," says Staudt, who will give a keynote talk at Battelle's climate resilience conference in March. "But we don't really have the models and the tools to help us forecast what that's going to look like."
A new NAS roundtable on macroeconomics and climate-related risks and opportunities, spurred by a request from the White House, aims to close that gap by bringing together climate scientists, economists, and federal agencies to discuss how to build integrated macroeconomic models that make reliable forecasts.
These forecasts could be used to help President Biden and his successors develop policy, Staudt says. For example, they could help determine how much the federal government should spend now on renewable energy to cut future carbon emissions and their potentially costly climate impacts.
More food from less land
Farmers like Stratman need forecasts of a different type to predict reliably how crops will grow on different parts of their farm.
"Every farmer knows a lot about their farm. Yet a lot of decisions they make are based on guesswork, like when to plant and when to harvest," says Ranveer Chandra, managing director for Microsoft's Research for Industry division, who leads Microsoft's FarmBeats program.
Precision agriculture technology removes the guesswork, says Chandra, who will also give a keynote talk at the March conference. Soil temperature readings by FarmBeat's precision agriculture system tell Stratman when conditions are favorable for seed germination. This allowed him to plant at just the right time and with just the right spacing, which doubled his yield. And when the soil sensors show soil humidity has reached 40 percent, Stratman knows it's time to till the field.
Microsoft's FarmVibes program aims to do even more. The open-source program uses artificial intelligence to crunch data from a farm's sensors to help farmers make predictions. For example, the system crunches data on soil moisture several feet down. Since fertilizer must be applied to moist soil, this could let farmers like Stratman apply only the fertilizer they need, which would reduce emissions of nitrous oxide, a potent greenhouse gas.
New data on their farms can empower farmers to increase both profitability and sustainability, Chandra says. "We want every farmer worldwide to benefit from data and AI," Chandra says.
Innovations like FarmVibes, Sanchez says, are crucial in all economic sectors to strengthen climate resilience—and much more of them need to happen in the next few years, as the world closes in on 1.5 degrees Celsius of warming. Alongside these innovations, we need breakthrough science that supports new tools to create climate resilience in everyday life, enabled by the right policies, he adds.
"We don't want to look back 10 or 15 years from now and say, 'there was a missed opportunity to do something,'" Sanchez says. "The conditions to deliver meaningful solutions are great right now, so let's do it."
Learn more about Battelle's upcoming Innovations in Climate Resilience conference, which aims to catalyze action on the brightest ideas.