Special Report
The Mother-Baby Bond
After spending nine months intricately joined together, mother and infant share more than just common features. Now, in a special partnership with theVisualMD.com, we present a look at this remarkable bond, complete with scientifically accurate and stunning images.
Health
From embryo to infancy, biologically accurate illustrations from theVisualMD.com illuminate changes in mother and baby as the two grow and develop together
May 8, 2010 — Katherine Harmon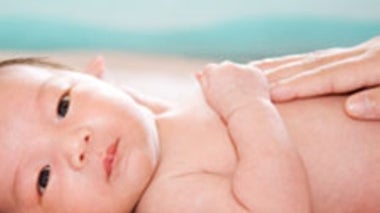 Health
Touch and emotional engagement boost early childhood development, but can children recover from neglectful environments?
May 6, 2010 — Katherine Harmon
Mind
Many mothers continue to have depressive symptoms well into their child's youth, which can have lasting impacts on their children's development, but new research shows short therapy sessions can improve outlook...
May 5, 2010 — Katherine Harmon
In addition to all of the nutrients flowing from mother to fetus, some of the developing child's cells pass back into the mother's body. New research shows how this fetal microchimerism may affect long-term health...
How smiles—and pouts—are helping researchers probe the essence of the complex mother-infant bond.
Often all you need to do is stick around to convince a baby animal that you are its mother
Mothers-to-be get better at recognizing emotions
Does sentience appear in the womb, at birth or during early childhood?
Anthropologist Edward H. Hagen replies
A deep despair mars the first year of motherhood for as many as one in five women. Without treatment, postpartum depression can weaken critical bonds between a mother and her child
Many, perhaps all, people harbor a small number of cells from genetically different individuals--from their mothers and, for women who have been pregnant, from their children. What in the world do these foreigners do in the body?...
Adults have to engage in baby talk, regardless of the language they speak, so that babies can learn to talk like adults. Kevin Begos reports.
New studies reveal the universal nature of the singsong way we talk to infants
According to new research, that's if the suckling infant has a certain version of a gene that helps process fatty acids
A look at the science (or lack thereof) behind prenatal wives' tales
A gene may affect infant anxiety, but good parenting can overrule it
Feeding infants with breast milk has been shown to improve baby health and even IQ, but the benefits of breastfeeding also appear to stay with mothers for years to come, lowering risks of cardiovascular disease and cancer...
Does breast-feeding tune your brain to your baby?