Special Report
Steve Jobs: A Technology Visionary Leaves Huge Legacy
The Apple co-founder passed away October 5, but our digital lives leaped ahead dramatically as a result of his leadership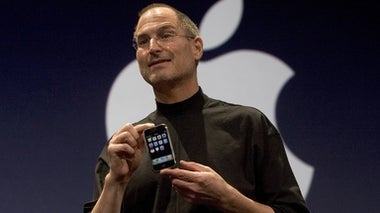 Biotech
Despite having the same name, the diseases that killed Apple co-founder Steve Jobs and 2011 Nobel laureate Ralph Steinman are different kinds of cancer. Researchers are looking for new ways to diagnose and treat both...
October 7, 2011 — Katherine Harmon
Tech
Some friends of Scientific American wrote to us expressing their appreciation of the life of one of the great inventors and technology visionaries. Here are some of their thoughts and reflections...
Tech
The Apple co-founder and personal computing visionary succumbed to pancreatic cancer
October 5, 2011 — Michael A. Prospero and LAPTOP