Special Report
The Science of Baseball
As Opening Day nears, we take a look at green stadiums, the physics of baseball, and other scientific underpinnings of the U.S. national pastime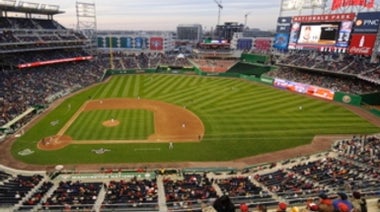 Sustainability
Many MLB arenas now incorporate cutting-edge ecofriendly features
April 5, 2009 — Adam Hadhazy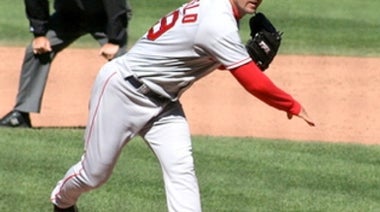 The Sciences
A Q&A with physicist Alan Nathan
April 5, 2009 — John Matson
April 5, 2009 — John Matson
A physiologist who himself used to use steroids on why Major League Baseball players--now including Yankee Alex Rodriguez--juice
In this episode, former big league pitcher Dr. Dave Baldwin talks about his run-in with Ted Williams, his life in science, the physics of the gyroball versus the slider, and how he finally made it to the Baseball Hall of Fame. Plus we'll test your knowledge about some baseball science. Websites mentioned on this episode include http://www.dartmouth.edu/~chance/chance_news/recent_news/chance_news_13.04.html; http://www.baseballprospectus.com/article.php?articleid=3486; http://www.americanscientist.org/template/AssetDetail/assetid/42392
By enabling just a 4 percent increase in bat speed, steroids may turn hundreds of a season's long outs into home runs. Steve Mirsky reports
New research shows that long commutes affect a team's chances of winning
New Jersey Institute of Technology mathematician Bruce Bukiet calculates the odds throughout each baseball postseason. And he thinks the Tampa Bay Rays are the clear favorites to take the World Series. Steve Mirsky reports
Former Yankee manager Joe Torre made good use of social psychology techniques that were outlined in a February 2001 Scientific American article by Robert Cialdini called The Science of Persuasion, available at www.sciamdigital.com. Steve Mirsky reports.
Dan Gordon, editor of the new book "Your Brain On Cubs" from the Dana Foundation, talks about the neuroscience of baseball players and their fans. And statistician Shane Jensen of the University of Pennsylvania's Wharton School discusses attempts to get a statistical handle on defense in baseball. Plus we'll test your knowledge of some recent science in the news. Websites mentioned on this episode include www.dana.org, www.snakejazz.com
Baseball officials are noticing more and more broken bats--and injuries. Where lies the blame?
Because umpires look for forensic evidence when available, their rejection of video is philosophically incoherent and harms baseball. Steve Mirsky reports.