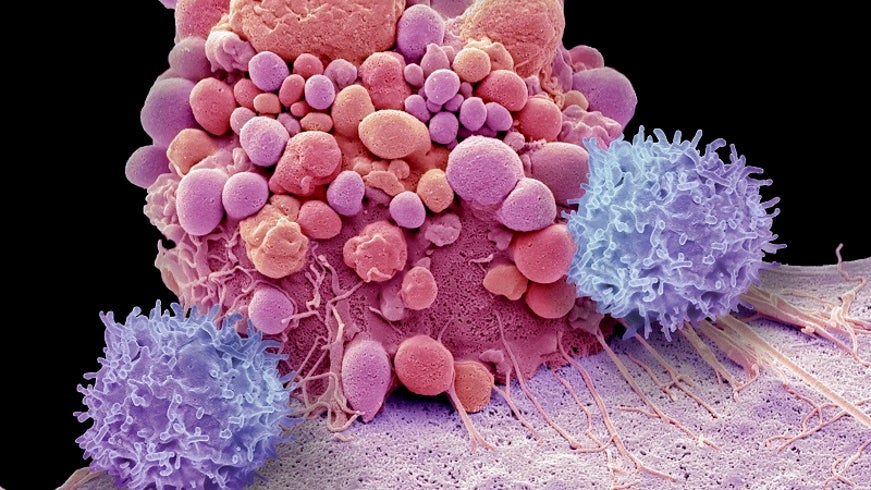 Frontiers in T Cell Therapy
CAR-T cell therapies have quickly evolved from promising idea into powerful cancer treatment, one that turns the body's own defenses against disease. As researchers seek to extend and improve on their early successes, what can we expect next?
November 1, 2018

|
Photo Credit:

Steve Gschmeissner/Science Photo Library
Medical & Biotech

CAR-T cell therapy uses a patient's own cells to fight blood cancers. How a simple idea was terribly complex to realize.

Medical & Biotech

Three innovative spins on CAR-T cell therapy promise more benefits and reduced damage from cellular cancer treatments.

Medical & Biotech

For all their potential, CAR-T cell cancer therapies face significant obstacles. Bijan Nejadnik of Eureka Therapeutics explains one powerful method to overcome them.
Medical & Biotech

Cheng Liu, CEO and Chairman of Eureka Therapeutics, discusses how to beat both cancer and viral infections with treatments inspired by nature.

Medical & Biotech

The next iterations of T cell therapy will go after intracellular targets that until now have been unavailable.