Today's T cell therapy attacks targets on the surface of cells, but tomorrow's tools must look inside. Finding interior targets, though, poses a challenge. In short, it's easier to find targets outside cells than in.
According to David Scheinberg—an oncologist at the Memorial Sloan Kettering Cancer Center in New York and a Scientific Advisory Board Member to Eureka Therapeutics—the key intracellular targets are likely to be tumor-specific mutations, transcription factors or other proteins related to cancer growth. "In principle, we could use these cytoplasmic targets to go after a broad and diverse range of cancers." He notes that some cytoplasmic targets might appear in many cancers, whereas others could be disease specific. Some targets could also turn T cell therapy on viral infections, such as hepatitis C.
The E-ALPHA platform from Eureka Therapeutics delivers antibodies against the desired targets. "Eureka has developed a way to make antibodies against cytoplasmic targets, and then genetically put those antibodies in T cells," says Scheinberg. "We've demonstrated preclinically that T cells containing the target's antibody were able to recognize the right cytoplasmic targets."
A recent proof-of-concept study, presented at the 2018 CAR-TCR Summit, highlighted Eureka's T cell therapy. The first-in-human study enrolled six patients with advanced liver cancer—for whom current therapies offer little hope. Eureka's T cells are activated by a unique but highly expressed liver cancer biomarker: alpha fetoprotein (AFP). "In this early experience, [the treatment] is well tolerated with no signs of CRS or neurotoxicity," says Yuman Fong, a hepatobiliary cancer surgeon at California-based City of Hope, who reviewed data from the clinical study. Six months after the first dose in the study, the best-responding patient experienced a complete reduction in his primary tumors and distal metastases, while his AFP levels dropped to normal (see 'Healing Hope'). Fong says, "If these data hold up, such a new design of T cell therapy may truly transform this field to an out-patient clinical field — making it not only lower cost, but potentially accessible to the entire world." He adds, "Even though this is still early data, to see generalized shrinkage of tumor and normalization of blood tumor markers is remarkable."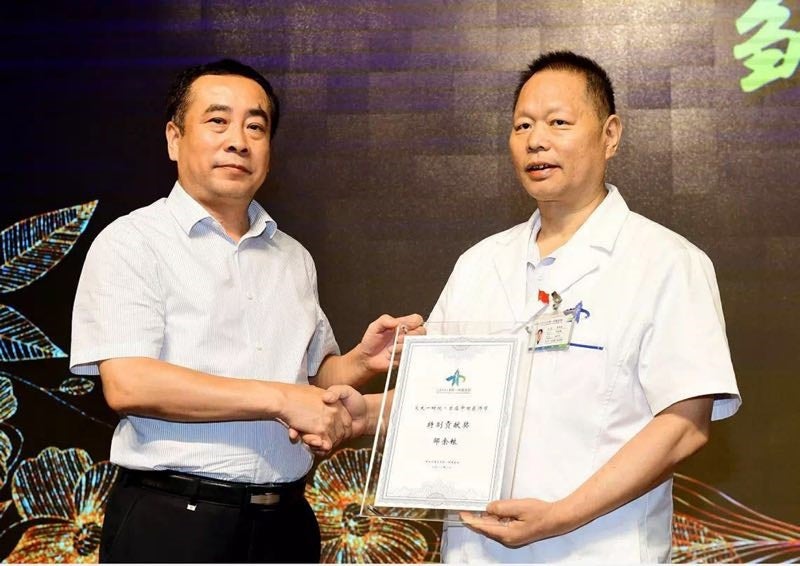 Healing Hope
On August 22, 2018, Yuliang Zou—a specialist in ovarian cancer, cervical cancer and female endocrine diseases—finished his hospital rounds at the First Affiliated Hospital in Xi'An JiaoTong University. Just seven months before, he was a patient with a diagnosis of metastatic liver cancer. When chemotherapy failed, Zou enrolled in a clinical study evaluating Eureka Therapeutics' investigational T cell therapy that targets a liver cancer-specific antigen, AFP. After multiple infusions, Zou's primary tumors in the liver and distal metastases all shrunk.
Despite Zou's promising results from this early stage study, only further tests over a longer time and in larger cohorts will provide conclusive data. But in Zou's case, he feels well enough to return to work as a physician. "A few months ago, I thought I only had a few months to live. Now, I am back at work in the hospital saving other patients' lives."
To learn more about the development of T cells for therapeutic use, visit the report from Scientific American Custom Media, Frontiers in T Cell Therapy.